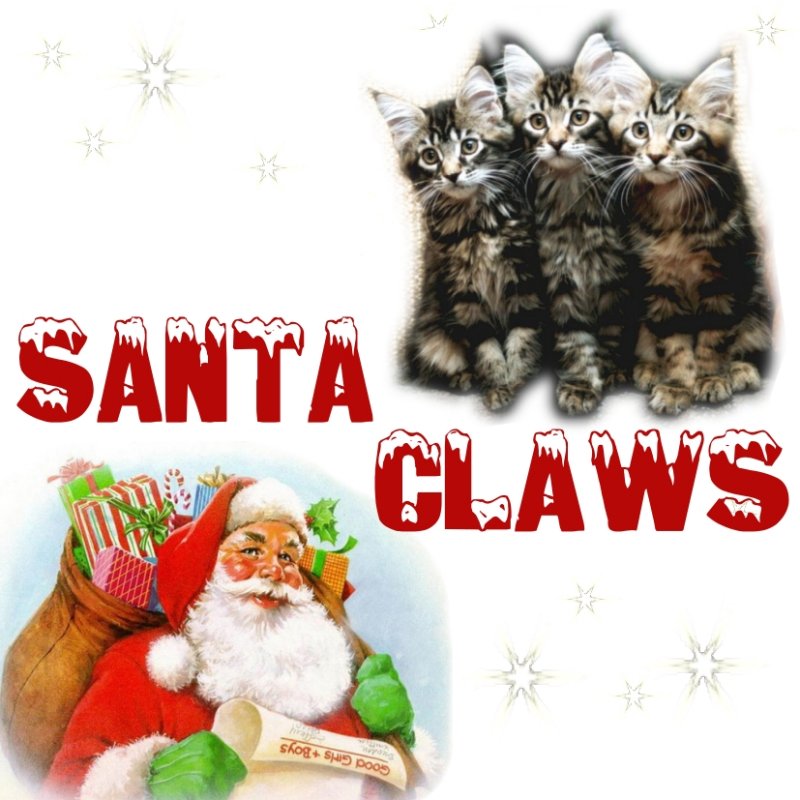 Online Entries
We are open for entries on TOES.
Santa Claws 2023
01. - 03. December 2023
Seehotel Berlin-Rangsdorf 
Am Strand 1
15834 Rangsdorf
TICA Show with 15 AB Rings
5 Congresses (free of charge!):
Mr Claws (Male)
Mrs Claws (Female)
Pointed & Particolor
Top Cats
TBA (depending on entries)
Judges
Harley DeVilbiss (USA)
Donna Armel (USA)
Jim Armel (USA)
Steven Corneille (F)
Erin Brown (AUS)
Debbie Prince (USA)
Andreas Kretschmer-Kraiczek (DE)
Pyjama Party, Christmas Cookie Buffet  and Christmas Gift Exchange
The show is closed for visitors. On Friday we will have our annual "Pyjama Party". So we invite everyone (judges too!) to dress up in your comfiest sleepwear for Friday. 
On Sunday we will have our traditional Christmas cookie buffet and our Santa Claus gift exchange. Everyone, remember to bring some of your favorite cookies!
Judges' Dinner
There will be a dinner for all exhibitors, friends and judges on Saturday evening. The dinner will be at the Seehotel. The cost is 40 € per person (without drinks).
Appetizers:
Seasonal salads with various dressings and toppings
Salsify soup
Mains and sides:
Pot roast with beer sauce
Leg of duck
Pike perch filet with herb sauce
Variety of vegetables
Red cabbage with apple
Croquettes / Dauphin potatoes
Sliced bread dumplings
Buttered potatoes
Vegetarian option:
Chickpea curry with sweet potatoes
Dessert:
Chocolate Mousse
Panna Cotta with cherry sauce
If you would like to join us for dinner, please This email address is being protected from spambots. You need JavaScript enabled to view it. by 26 November 2023.
Entry Clerk
Sabine Hübner
This email address is being protected from spambots. You need JavaScript enabled to view it.
Closing Date November 26, 2023
or when entry limit is reached
All entries must be paid according to TICA's rules, please note that PLACEHOLDERS are considered entries.
Fees
Entry Fees
| | | | | |
| --- | --- | --- | --- | --- |
| Days entered | 1st cat | 2nd cat | 3rd and additional cats | 3 in 1 Special |
| 3 Days | €95 | €90 | €85 | €220 |
| 1-2 Days | €80 | €75 | €70 | €180 |
Additional Fees
Extra Half Cage / Grooming Space: If you have requested a double cage for one cat or a grooming space, we do charge a fee of 10 Euro per day. Extra cage spaces and grooming spaces cannot be guaranteed and will be granted on a first come, first serve basis.
Exhibition Only: €15 per day
Regional Fund: €1,50 per exhibitor
Please let us know whether you would like the club to provide you with a printed catalog (EUR 5,50), or whether you would prefer to print your own catalog pages before the show (in this case we will send you link to the catalog after the show has closed).
Show Hotel
 

Seehotel Berlin-Rangsdorf

Am Strand 1
15834 Rangsdorf

Telefon: +49-33708-9288-0
Telefax: +49-33708-9288-10

http://www.see-hotel-berlin.de/


To get the group rate for the hotel (less expensive room price AND less expensive pet fee!), you must book your hotel room via the This email address is being protected from spambots. You need JavaScript enabled to view it.. 

Room Prices per night:

Single Room with park view €102,55
Single Room with lake view is €122,50
Double Room with park view €122,50
Double Room with lake view €142,50

Breakfast is included.

The pet fee per night is as follows:

1 pet €10,00 
2 pets €15,00 
Each additional pet €7,50 

(The regular pet fee outside the group rate is €15 per night and pet!)
General Information
Please remember to clip your cats' claws (on all four paws!)
Cage size: single cage – 70 x 70 x 70 cm; double cage – 70 x 140 x 70 cm
Veterinary control: This is a vetted show. All cats entered must provide proof of valid vaccinations against Rabies. Vaccinations are considered valid when they are at least 21 days old, but not older than 12 months. Any cats found to have any external parasites or showing obvious signs of illness will not be allowed entry to the show hall. All other cats belonging to the same exhibitor will also be disallowed entry to the show hall. All decisions made by the show veterinarian are final. Entry/benching fees will not be refunded.
Check-In:
Friday: 13:00 -14:30 (1-2:30 p.m.), judging begins at 15:00 (3 p.m.)
Saturday: 9:00 - 9:30 (a.m.), judging begins at 10:00
Sunday: 9:30 (a.m.), judging begins at 10:00
All cats must be present in the show hall on Friday between 15:00 and the end of the show, on Saturday and Sunday from 09:30 until 17:00 hrs, unless otherwise cleared with show management. 
Clerks/Stewards: If you would like to clerk or steward for us, please contact the This email address is being protected from spambots. You need JavaScript enabled to view it..
Show Rules: This cat show is sanctioned by The International Cat Association and is subject to their Show Rules and Breed Standards (available from the TICA Executive Office, P.O. Box 684, Harlingen, TX 78551, or posted at http://www.tica.org). By entering, all exhibitors agree to abide by the decisions of the vet, the Show Committee and the Judges.